E arthquakes change not only the natural landscape but also the social and cultural one. Due to the exhaustive extraction of natural gas, the Groningen region and its people have been witnessing a change in its environment due to frequent earthquakes which have influenced the shape and composition of both the land and its population. This landscape, damaged from the earthquakes, decays. The villages are shrinking while the value of the area decreases. The consequences of the gas extraction cannot be reversed, and it is unclear how this situation will develop in the future. This once active and fruitful agricultural land is being left behind. With the help of the local artistic community, a series of kinetic sculptures could be devised and placed along the dike between the villages of Ganzedijk and Hongerige Wolf. Equipped with sophisticated seismographs, the sculptures are designed to serve as early warning signs for the more and more frequent earthquakes striking this small community. Created with moving parts, the sculptures begin to change their form when it is imminent that an earthquake will strike. Every earthquake changes their appearance creating a new scene every time the earth moves.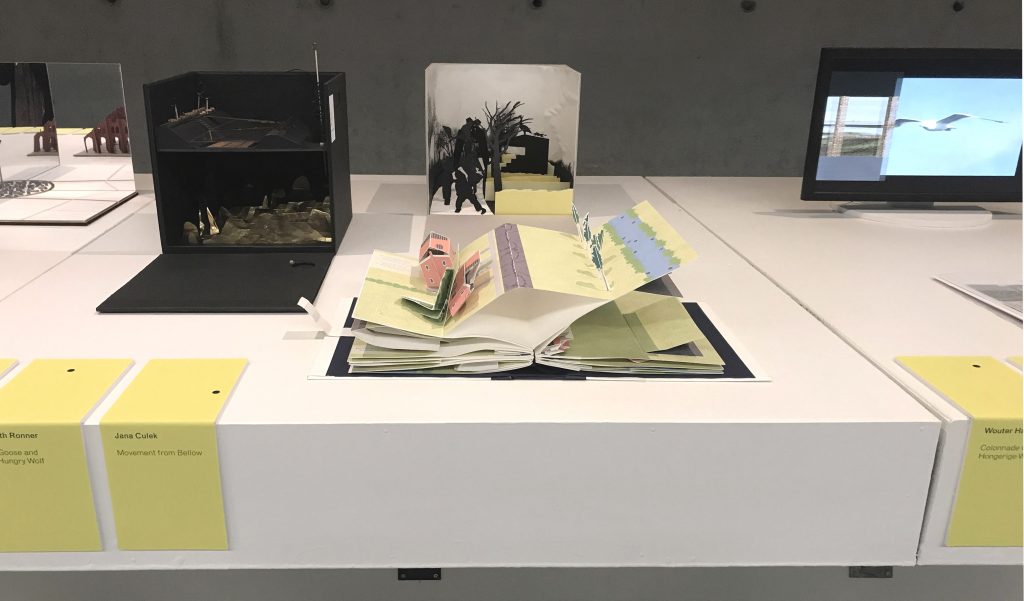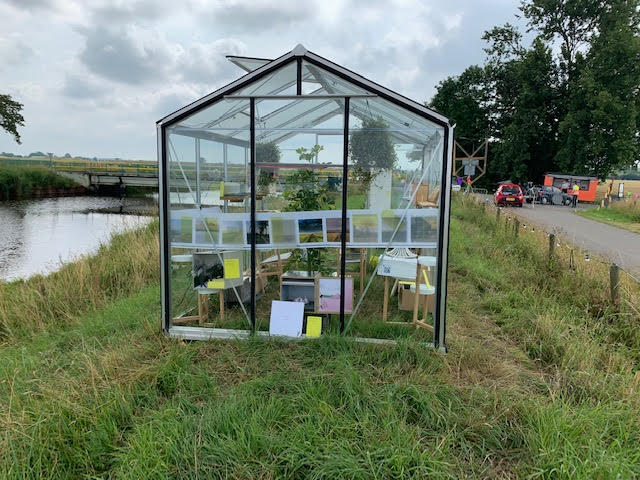 Acting as a three-dimensional response, within the framework of this competition, the project is presented in the form of a pop-up book. Through nine spreads, the book tells the story of the area, presenting its past, present and potential future. The layout of the pages and the objects on them follows the structure of the landscape through the form of a linear village consisting of houses and trees lined up along the road. Acting as a visual representation of the project, through the folding and unfolding of the structures on the pages, the book also represents the temporality and changes that occur in the landscape.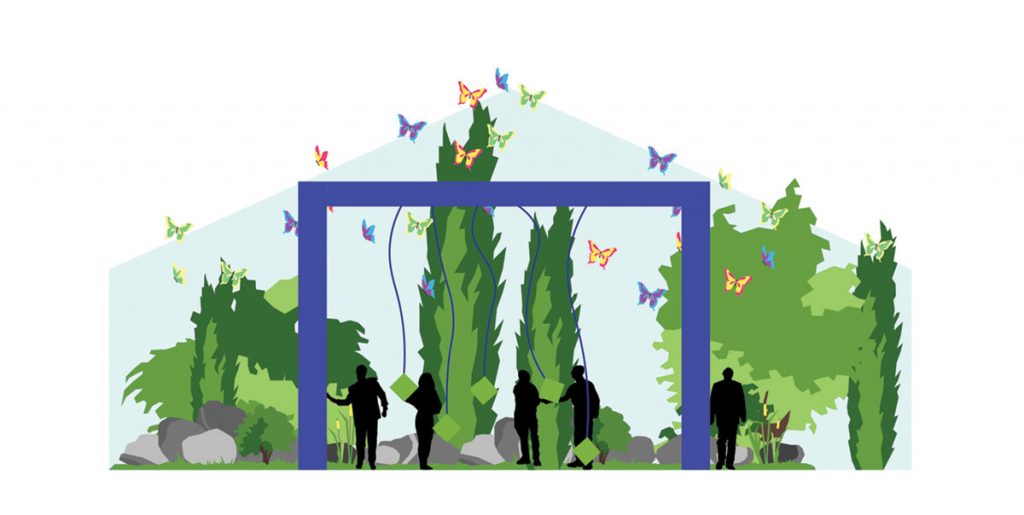 The project as exhibited during November 2018 at The New Institute in Rotterdam as part of the joint Prix de Rome exhibition and as part of the 2019 Hongerige Wolf Festival in Groningen.
Groningen, 2018